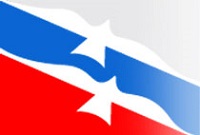 The international economic forum (SPIEF), the unique annual event in the world of economy and business, is held in Saint-Petersburg from June 18th to 20th. SPIEF has been held since 1997, and since 2005 the President of the Russian Federation has been taking part in this event. This year several thousand of the political and business circles representatives from 114 countries arrive at the forum. Heads of the States and the political leaders, Chairmen of the Governments, Vice-Presidents, Ministers, Governors, leading scientists, the largest Russian and international companies, mass media representatives and public members from all over the world make the main audience of the forum.
On June 18th, the first working day, O.P.Safonov, the RF Federal Tourism Agency Head, met with V.A.Spiridonov, the Group of Companies Aerofuels General Director, and they signed the Memorandum on cooperation in the field of tourism.
The Memorandum signing goal is to reduce aviation fuels cost for domestic airlines in the RF airports located in the regions of a largest tourism appeal. The Group of companies Aerofuels successfully working during last 20 years in the field of jet fuel supply in more than 20 airports all over Russia – from St.Petersburg to Petropavlovsk-Kamchatsky, is ready to grant up to 15% discounts for refueling to domestic airlines which serve tourist destinations.
In the course of this project implementation the parties are expecting to have a significant reduction of tickets cost to domestic flights for passengers who plan their vacations on the territory of the Russian Federation, which will undoubtedly have an effect on the flight unit cost within the tourism product total cost, and, in the result, will make a positive influence on the domestic airlines development, and the domestic tourism on the whole. In the signed document the parties also expressed their intentions to take all necessary additional steps to improve airlines service in the RF airports, to create new TZK and to develop the related infrastructure.