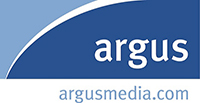 Aerofuels: we face a new year quite optimistically

How much have Aerofuels fuel sales increased to in 2014?
Our company specializes in the Russian and the international airlines aircrafts refueling in Russia and abroad. We have been in the market for 19 years. One can tell that we are one of its old-timers. Aerofuels is known not only in Russia but also in 150 countries. We deal with the Russian airlines and the leading international aviation carriers like British Airways, Lufthansa, Finnair, Emirates, Etihad Airways. That is practically all of fifty top airlines. This year the total volume of refuels will come to approximately 800 thousand tons with into-plane fueling. The refueling volume is shared about 50:50 by the Russian airports and the international ones. Growth will make about 8—9% of the volume in 2013. We are generally satisfied with this figure. It is achieved, first of all, thanks to the flights geography and the Russian airlines passenger turnover development. Before this September – October passenger traffic growth in Russia made from 13 to 14% from month to month in comparison with the previous year. Unfortunately, in October the growth fell a little and now it is about 6%. This is connected with ruble volatility, negative tendencies in economy. But nevertheless, this year the Russian aviation carriers will keep a good growth. If to look through the history, the Russian airlines passenger traffic has been increasing permanently since 1999 — in average to more than 10% annually. The only exception is 2009 when we saw decrease connected with the previous crisis.
Is reduction of fuel consumption and passenger traffic predicted next year within the economic sanctions set against Russia?
I suppose that sanctions will not influence passenger traffic directly. That much more deals with oil cost decrease in the international markets and reduction of currency returns to the country. As a result, a passenger has smaller opportunities with flights. The next year perspectives in passenger traffic growth are rather vague, but I do not think we will suffer losses. Our prognosis is 2—5% growth, which sounds quite optimistic in comparison with other areas of the world. Still fourteen years of permanent growth is a very good factor for the civil aviation of any country.
In what Russian regions is there the highest fuel consumption growth?
Basically consumption grows in all regions but mainly in the area where industry has been developing rapidly for last years. For example, in the Volga region and in the Urals this factor is higher than in the Far East regions. Naturally, the maximal consumption is historically concentrated in three Moscow airports, plus St.Petersburg airport Pulkovo has grown significantly: for five years consumption volume has increased to more than 60% there. It is worth mentioning that Rossiya Airline, the Aeroflot daughter company with their hub in Pulkovo, has been developing quite actively.
Can the Krasnodar Territory be emphasized concerning the gasoline consumption significant growth this year in the context with the Olympic Games in Sochi?
Naturally, the Olympic Games gave a powerful impulse to the airport of Sochi. Now there is a great program of the Russian resorts development. The Krasnodar Territory and the Crimea are the regions where big investments are put into the fields of hotel business and resort zones establishment. Surely, that is followed by modernization of the airports which cannot develop without normal and, put it that way, cheap fuel supply. In the southern airports jet kero prices are not always low and sometimes they are higher than fuel cost in the Turkish resorts, which makes them less attractive. Nevertheless, growth is going on. The state programs will give a positive result, but not at once, in two – four years.
Even next year jet kero will be charged with the excise duty as per so to say "tax maneuver". How long will it take to get the certificate granting the airlines the right for the tax relief?
I think that to obtain such certificate will do with some paper work. The Ministry of Transport and The Federal Air Transport Agency will manage this task during a calendar month after the law becomes effective, and by February this issue will have been already settled. In accordance with the draft law in 2015 the Russian airlines will have to submit all required documents for excise duty repayment within one month in the amount of 2 300 rub./t, and will receive 4 600 rub./t from the state. Thus, half of this amount will satisfy tax payment and the other part will be received on the airlines accounts. The state promises to provide such payments every month, i.e. it deals with grants provided to the Russian aviation carriers in the amount of 2 300 rubles with every ton of fueling in the domestic airports. That is quite a significant thing. For example, Aeroflot will be able to save 4 billion rubles according to our estimates.
Will refueling complexes (TZK) be able to receive tax relief?
TZK and oil companies will have nothing to do with this excise duty de-facto and de-jure, which is, basically, right.
Will "tax maneuver" make oil companies buy aviation carriers or create their own airlines?
I suppose, such thing will not happen in Russia as kero yield is from 5 to 8% of total oil products yield at Refineries. And business is absolutely different - it differs from production and treatment. The world experience proves that many oil companies are concentrated in the field-specific business to achieve the maximal effectiveness. The manufacturers can own several plants, and, consequently, a small amount of TZK, but the airlines flight geography is beyond boundaries: from Dominican Republic to Singapore, Hong Kong, Thailand... Though, as you may know, there is the example of Surgutneftegas which definite interests are connected with UTAIR via the pension fund. But I think that is a single instance.
What is your company share in the aviation fuel exchange and off-exchange procurement in the internal market?
We are an active participant of the exchange trading. Transparent, open and, from our point of view, absolutely democratic and well-arranged market has been formed since 2013. Liability of kero exchange sales in the amount of 10% of its production has given a new impulse for market competition development, exercised a beneficial influence over tickets cost reduction and airlines profitability. If the aviation carriers had not this instrument they would have to send the prices up and to suffer very significant financial losses. The Exchange made it possible to purchase cheap that volume which the airlines require and which conforms to all quality standards.
The Nizhnekamsk Taneco plant received permit of the regulating authorities to start jet fuel shipments. Can this product compete with Bashneft kero in the airport of Ufa?
I would rather make it broader. We greet appearance of a new kero supplier, especially such a respectable company as Tatneft. Taneco fuel will be able to compete with not only Bashneft kero, but with Rosneft, Gazprom neft and Lukoil products. The plant location is quite convenient, i.e. it is possible to deliver the Nizhnekamsk kero to Moscow, the Volga region, to the Urals and Siberia. In the beginning production volume can achieve about 250—300 thous.t/year. It is not very much for the market. The products can be easily sold via TZK networks and the exchange as well.