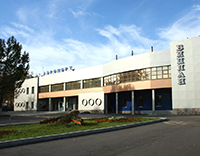 In April 2018 International Airport of Cheboksary (MACh LLC) got a new Certificate confirming the company's conformance to the requirements for airport activities management. The Certificate was issued by the Federal Agency for Air Transport of Russia for a period of five years.
MACh LLC has been a member of Aerofuels Group of Companies since 2016. From January to April 2019 the company handled over 100 thousand passengers, and, thus, passenger traffic flow increased to 44% in comparison with the previous period.
The airport of Cheboksary is a federal international airport. Besides regular flights from the airport there are special-purpose flights (under a rotation system) to the cities of the Northern regions. The company's management and staff are working at geographic growth of domestic and international flights and improvement of quality of the services rendered by the airport.