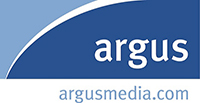 Aerofuels: we face a new year quite optimistically

How much have Aerofuels fuel sales increased to in 2014?
Our company specializes in the Russian and the international airlines aircrafts refueling in Russia and abroad. We have been in the market for 19 years. One can tell that we are one of its old-timers. Aerofuels is known not only in Russia but also in 150 countries. We deal with the Russian airlines and the leading international aviation carriers like British Airways, Lufthansa, Finnair, Emirates, Etihad Airways. That is practically all of fifty top airlines. This year the total volume of refuels will come to approximately 800 thousand tons with into-plane fueling. The refueling volume is shared about 50:50 by the Russian airports and the international ones. Growth will make about 8—9% of the volume in 2013. We are generally satisfied with this figure. It is achieved, first of all, thanks to the flights geography and the Russian airlines passenger turnover development. Before this September – October passenger traffic growth in Russia made from 13 to 14% from month to month in comparison with the previous year. Unfortunately, in October the growth fell a little and now it is about 6%. This is connected with ruble volatility, negative tendencies in economy. But nevertheless, this year the Russian aviation carriers will keep a good growth. If to look through the history, the Russian airlines passenger traffic has been increasing permanently since 1999 — in average to more than 10% annually. The only exception is 2009 when we saw decrease connected with the previous crisis.