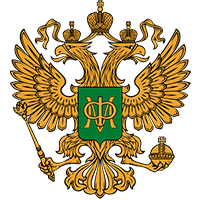 On March 18th, 2019, AEROFUELS Group of Companies representatives took part in the business meeting held by A.Yu.Ivanov, Deputy Minister of Finance of Russia, concerning analysis of jet fuel purchase practice. Directors and members of the domestic airlines (including Aeroflot PJSC), petroleum companies, airport refueling complexes, FAS and Ministry of Transport of Russia also took part in the meeting. In the course of the meeting AEROFUELS representatives attracted a special attention to jet fuel purchasing in the Russian fuel market, including stock trading, and stated specific proposals towards the Ministry of Finance of Russia upon aviation fuel trade mechanism improvement.
AEROFUELS proposals towards the Ministry of Finance of Russia include such essential measures as legislative increase of the minimum volume of products, which Vertically Integrated Oil Companies (VIOC) sell via stock trading, from the current 10% to 15% of the total sales revenue, increase of monitoring over equality of aviation fuel sales by VIOC during autumn and winter, and airlines involvement in aviation fuel purchase by stock trading.
The proposed measures will promote stock trading transparency and will enable non-discriminatory access to aviation fuel sold by stock trading for all market members, and the soonest practical implementation and maximum popularization of the domestic aviation fuel stock exchange prices indicator in the Russian Federation.